Discover spine-chilling Halloween outfits for your kids. Unearth the Best Creepy Halloween Costumes for Kids costumes that will give them a spectacular Halloween!
When it comes to Halloween, kids are often the ones who get the most excited. The opportunity to dress up as their favorite characters, creatures, or spooky figures can be a thrilling experience. As a parent or guardian, finding the perfect Halloween costume for your child can be both fun and challenging. You want something that not only makes your little one look adorable but also gives them that eerie, spine-chilling vibe. In this article, we've curated a list of the top 15 best creepy Halloween costumes for kids that will undoubtedly send chills down your spine. Let's dive right into the world of spooky and imaginative costumes!
1. Miniature Vampire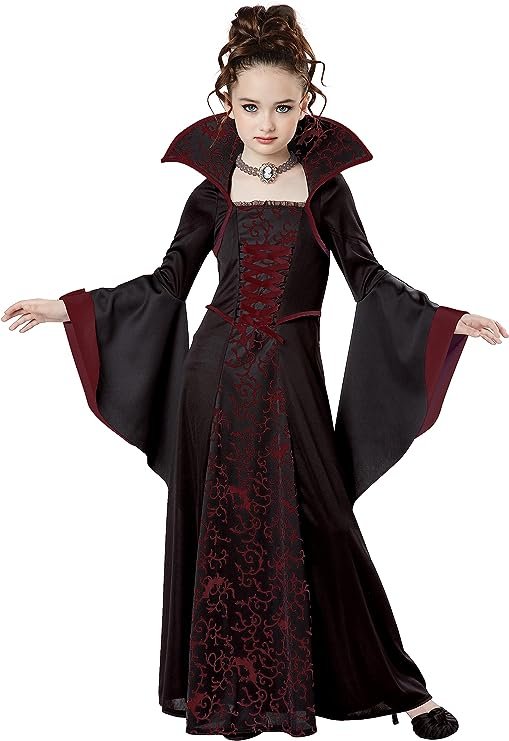 The classic vampire costume is a timeless favorite among both kids and adults. Dress your child in a miniature vampire outfit complete with a cape, fangs, and fake blood. This costume exudes an air of elegance and mystery that's perfect for Halloween.
2. Creepy Clown

Clowns can be both entertaining and terrifying, making them an excellent choice for Halloween. A creepy clown costume, with its exaggerated features and eerie smile, is sure to give anyone the creeps.
3. Zombie Kid
Zombies are a staple of horror culture, and turning your child into a pint-sized zombie is a fantastic idea. Torn clothing, pale makeup, and a zombie walk will complete the look.
4. Wicked Witch

Witches have always been synonymous with Halloween. A wicked witch costume adorned with a pointed hat, broomstick, and a cauldron bag is an excellent choice for your little sorcerer.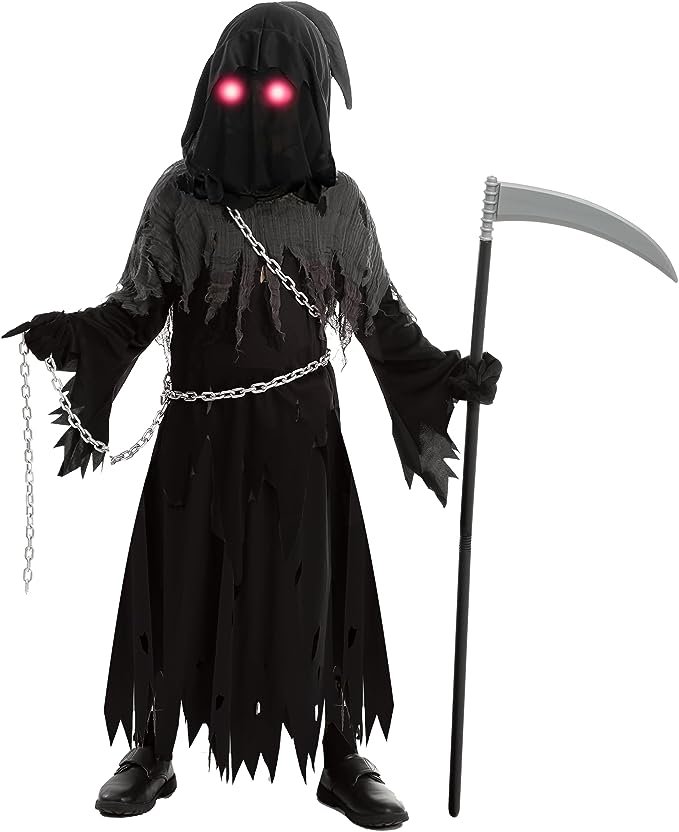 The Grim Reaper symbolizes death in its purest form.. Imagine your child donning a scaled-down version of this eerie figure, complete with a hooded cloak and a scythe. Spooky, right?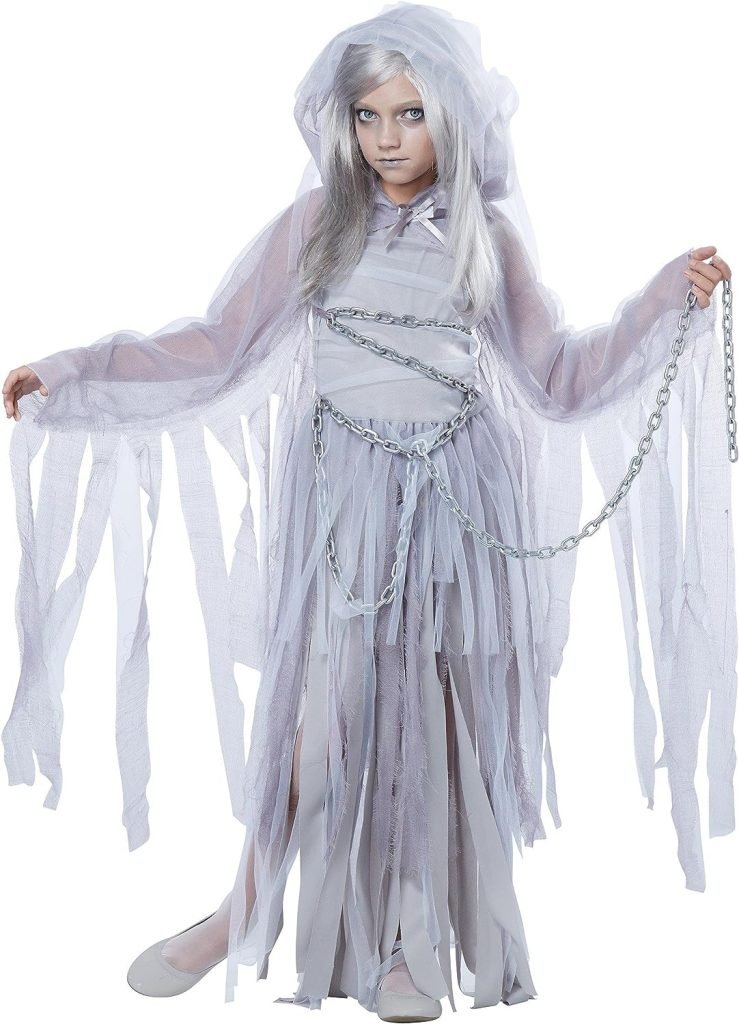 Dolls have always had an uncanny presence in horror stories. Transform your child into a haunted doll with a vintage dress, cracked face makeup, and tangled hair.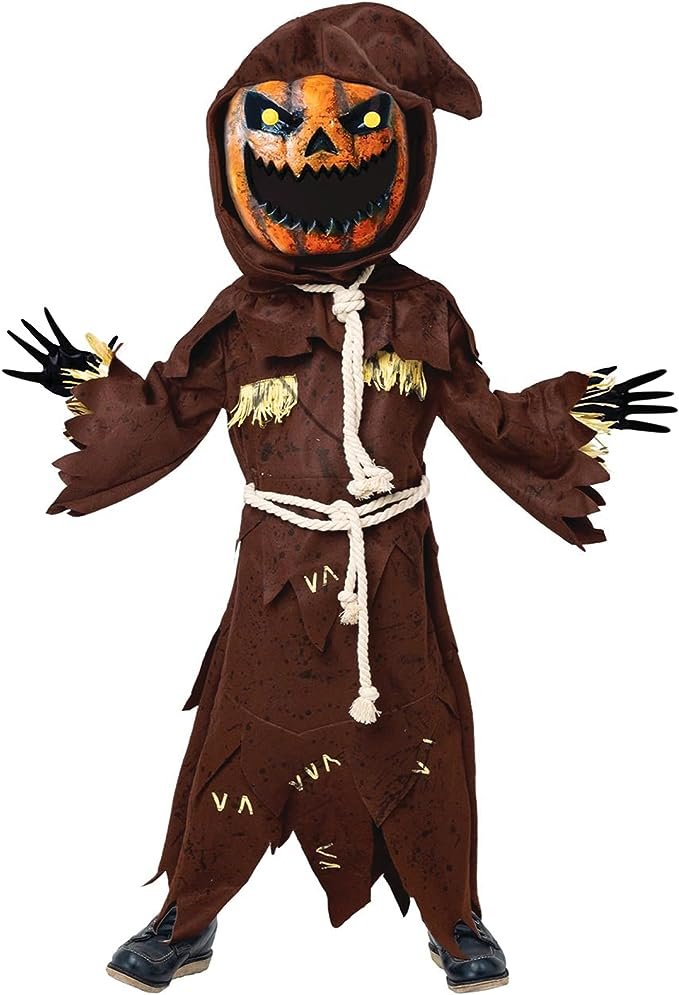 Mummies, with their bandages and ancient allure, make for a unique Halloween costume. Wrap your child in gauze bandages and add some Egyptian-themed accessories for a convincing mummy look.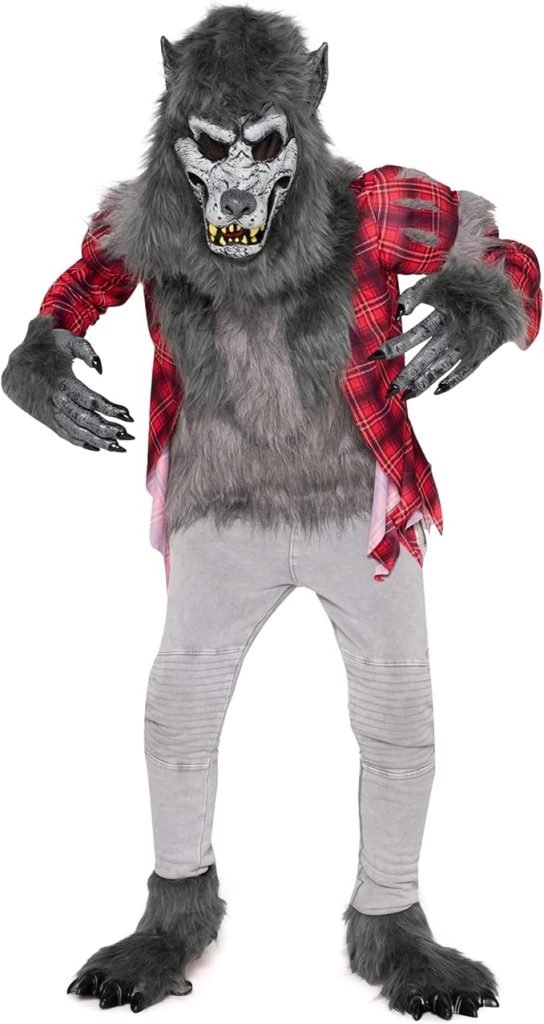 Werewolves are classic Halloween monsters. A werewolf cub costume with furry accents, claws, and wolf-like makeup can turn your child into a mini lycanthrope.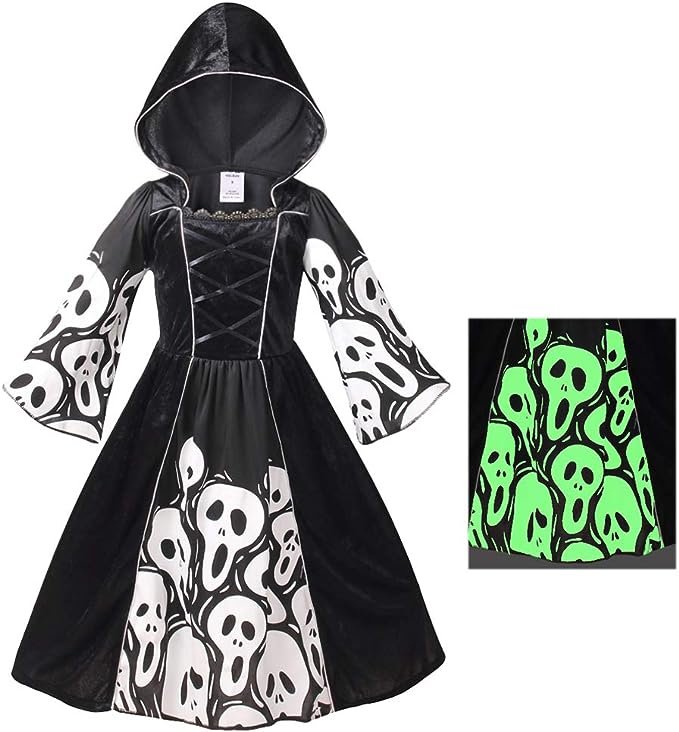 The simplicity of a ghost costume can be remarkably eerie. A white sheet with eye holes cut out is all you need to create a spooky specter.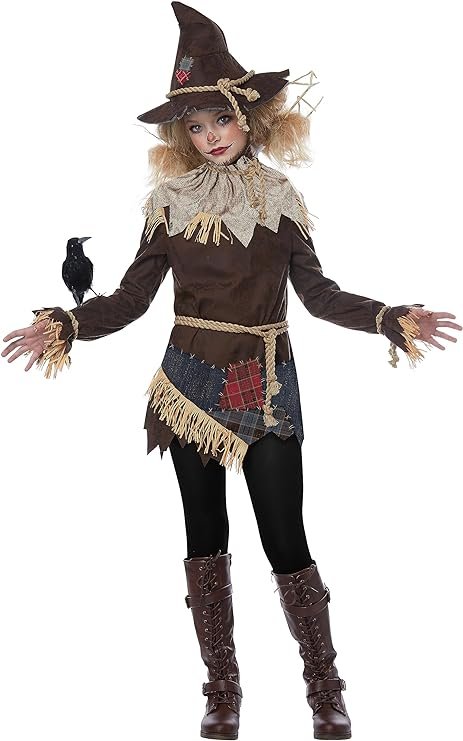 Scarecrows, meant to ward off birds, can also ward off unwelcome spirits. A sinister scarecrow costume with straw accents and a burlap mask is perfect for Halloween.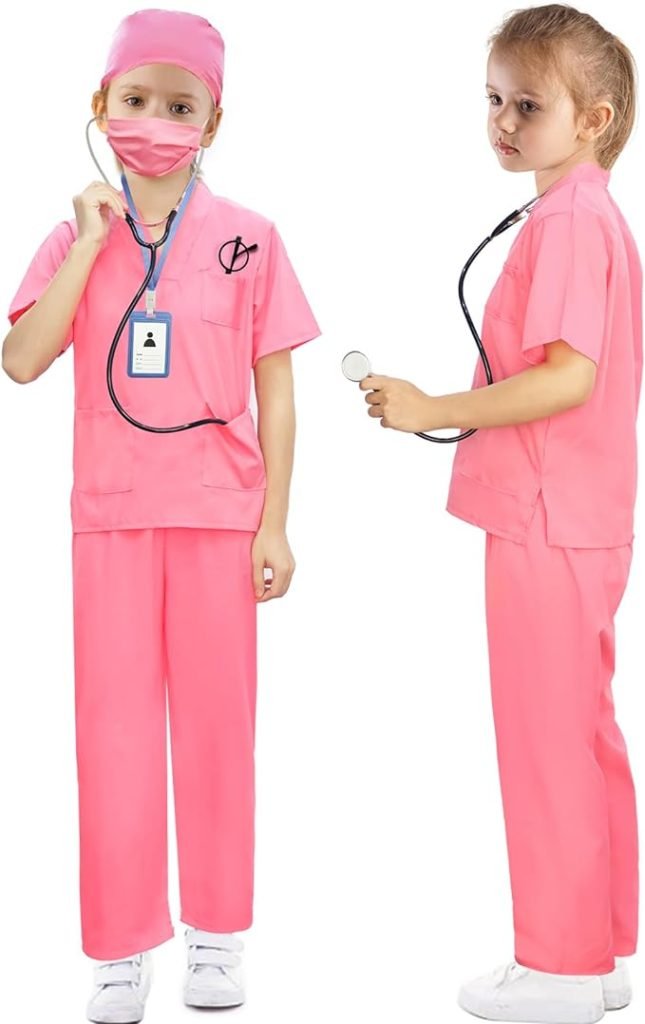 A witch doctor costume combines elements of magic and mysticism. Outfit your child with tribal accessories, a feathered headdress, and face paint for an enchanting look.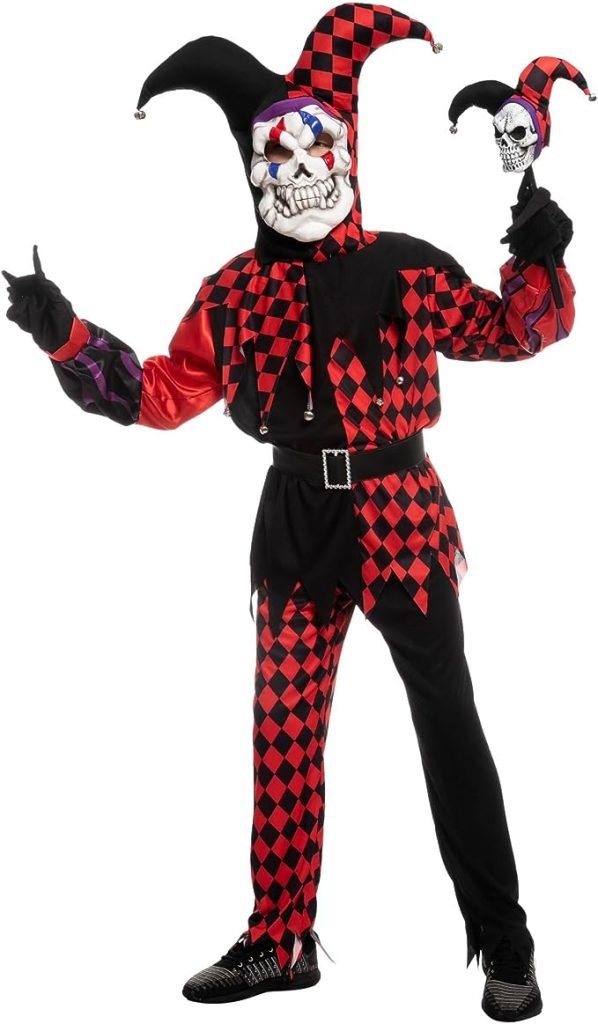 Jesters are known for their jests and pranks, but a malevolent jester can take things to a whole new level. A costume with contrasting colors, jagged patterns, and an eerie mask is sure to stand out.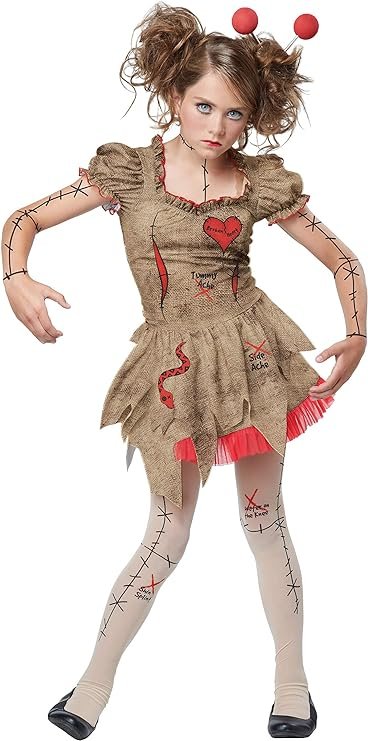 While dolls are typically seen as innocent toys, a possessed doll costume can add a creepy twist. Add cracked makeup, eerie accessories, and a sinister demeanor for maximum impact.

A skeletal specter costume can be both spooky and educational. Teach your child about the human skeleton while they spook everyone with their bone-chilling look.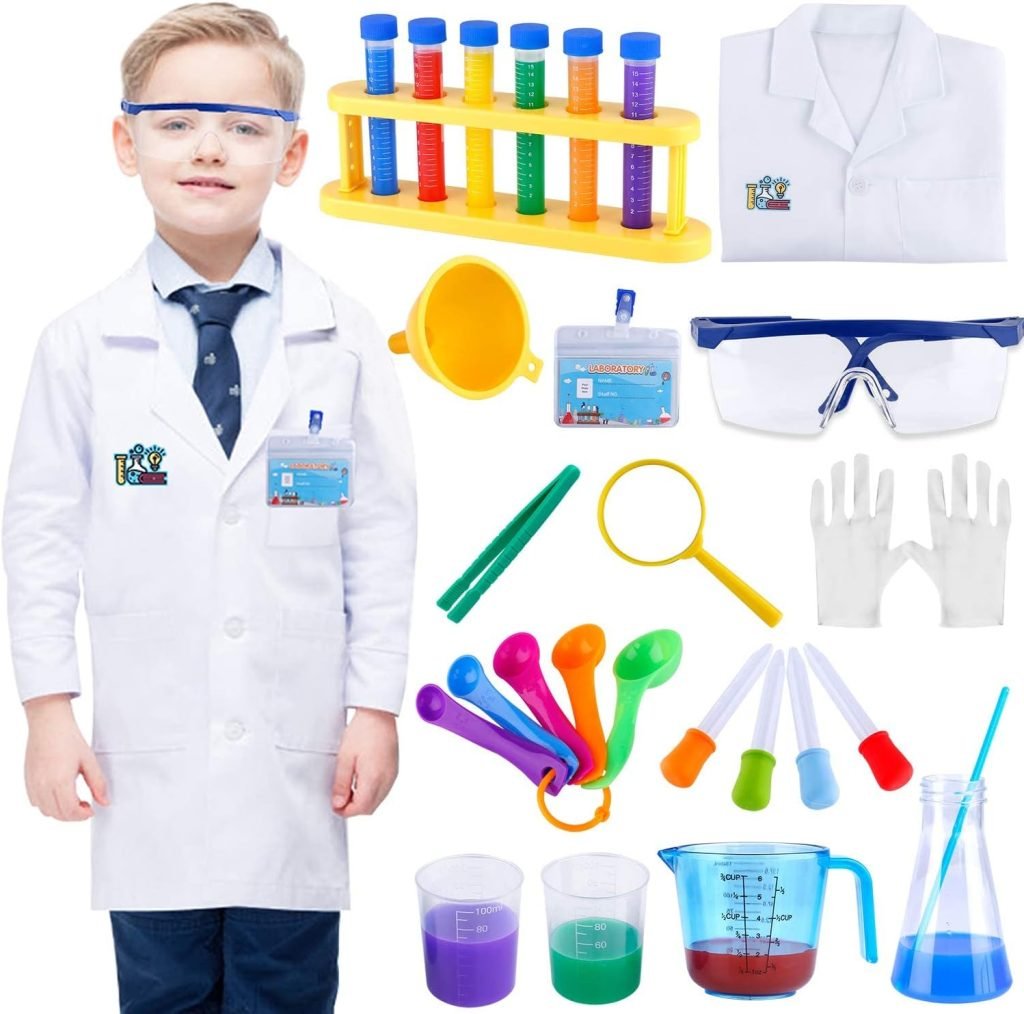 A sinister scientist costume combines intellect with eerie aesthetics. Equip your child with lab coats, goggles, and eerie experiments for a creepy mad scientist look.
In conclusion,
 Halloween is all about embracing the spookiness and letting your imagination run wild. These top 15 Best Creepy Halloween Costumes for Kids creepy will undoubtedly send chills down your spine and make your child the star of the night. So, get ready for a night of thrills, chills, and unforgettable memories!
Certainly, here are five frequently asked questions
FAQs about "The Top 15 Best Creepy Halloween Costumes for Kids That'll Send Chills Down Your Spine!"
Q1: Where can I find these creepy Halloween costumes for kids?
A1: You can find these costumes at various places, including costume stores, online retailers, and even some department stores. We recommend checking out specialty Halloween stores for the best selection and variety.
Q2: Are these costumes safe for kids to wear?
A2: Yes, these costumes are designed with safety in mind. However, it's essential to ensure that the costumes fit properly and don't have any loose or potentially hazardous parts. Always supervise your child while they are wearing their costume, especially if it includes accessories like masks or props.
Q3: Can I make these costumes at home or should I buy them ready-made?

A3: You can certainly create some of these costumes at home if you're a crafty DIY enthusiast. However, many of the costumes mentioned in the article are available as ready-made options, which can save you time and effort. It ultimately depends on your preferences and crafting skills.
Q4: What age group are these creepy Halloween costumes suitable for?

A4: These costumes are generally designed for kids of various ages, typically ranging from toddlers to teenagers. However, it's crucial to check the sizing information provided by the manufacturer to ensure a proper fit for your child.
Q5: Are there any additional accessories or makeup required for these costumes?

A5: Some of these costumes may require additional accessories or makeup to complete the look effectively. For example, a vampire costume might require fake fangs and makeup, while a ghost costume may need white face paint. The article provides suggestions for each costume, so be sure to review those for guidance.
Remember that Halloween should be a fun and enjoyable experience for kids, so choose a Best Creepy Halloween Costumes for Kids costume that your child will feel comfortable and confident wearing.